ZN Division bags gold in Reg'l Nutri-Quiz Bee
August 30, 2017| by: MSMA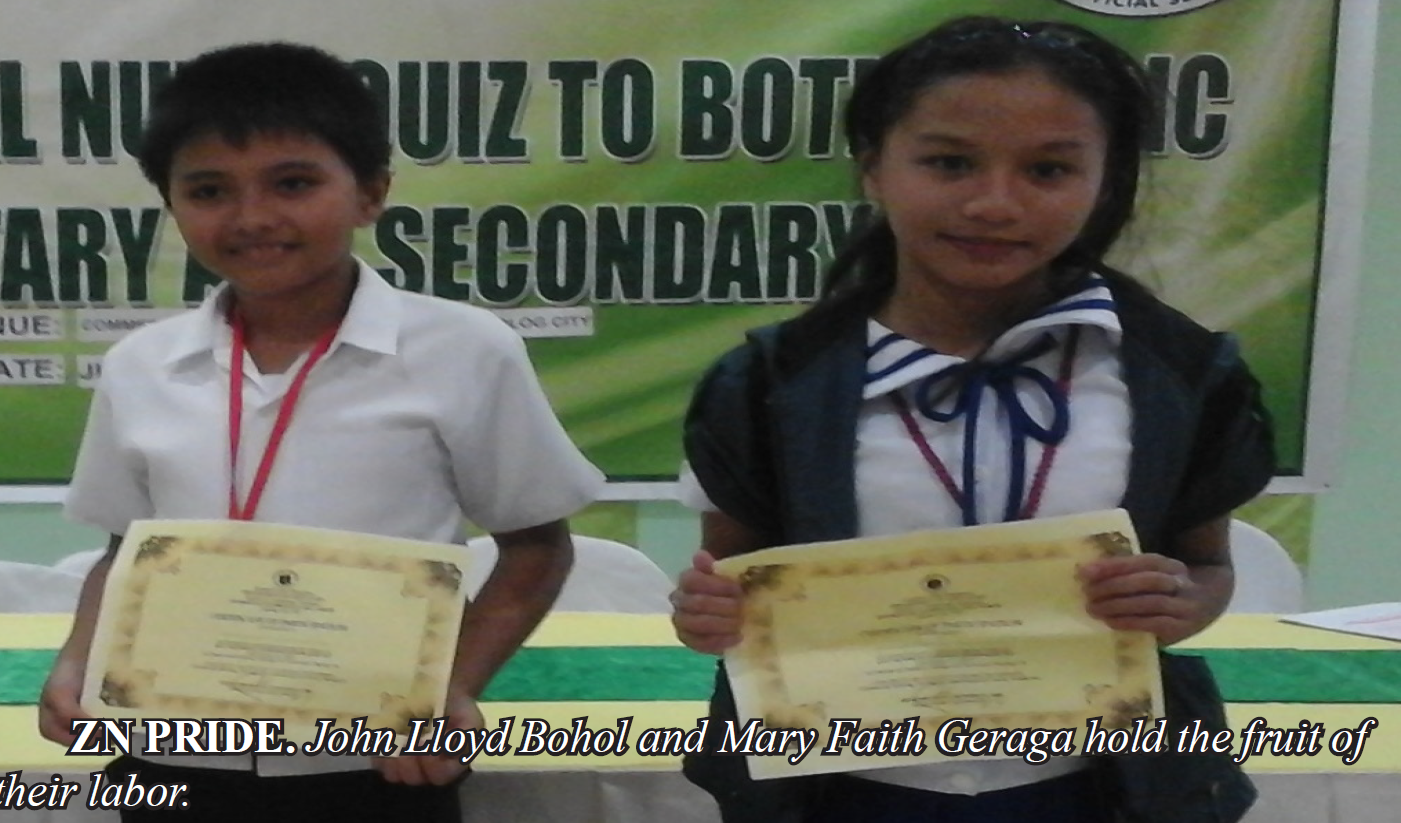 Zamboanga del Norte Division was declared Champion after getting a perfect score during the 1st Regional Nutri-Quiz held in Grand Astoria Hotel, Zamboanga City last July 27.
Mary Faith M. Geraga, 11, is a grade six pupil of Manukan East Central School of Manukan I District; and John Lloyd Bohol, 11, is also a grade six student of Linay Central School, Manukan II District. Both students won first and second placers respectively during the Division Nutri-Quiz Contest which qualified them to the Regional Level.
According to Geraga and Bohol, they were both tensed during the start of the event, but when they perfected the Easy Round, they gained confidence and maintained their composure until the end of the average and difficult rounds.
Resane M. Pialogo, Teacher 1 and coach of Geraga said that in winning, one needs dedication and perseverance.
"We reviewed two hours a day and Mary Faith woke up every 4:30 dawn to review the Talking Points," Pialogo added.
Geraga and Bohol receieved Certificates of Recognition with their coaches Pialogo and Jocelyn R. Camelotes.
Moreover, the Division of Zamboanga del Norte received a Plaque of Recognition.
Meanwhile, eight divisions joined the said event. Pagadian City earned 75 points and landed the Second Place and Zamboanga City earned 74 and won the Third Place.
Tags:
Nutri-Quiz
&nbsp&nbsp&nbsp
Bee
&nbsp&nbsp&nbsp